Wonder is the first and only medical device that combines two techniques known to be effective: focused electromagnetism and selective neuromuscular stimulation.
Thanks to its dual action located simultaneously on the abdomen, buttocks and legs, Wonder has the ability to produce thousands of strong and deep muscle contractions that can cause immediate and radical muscle regeneration.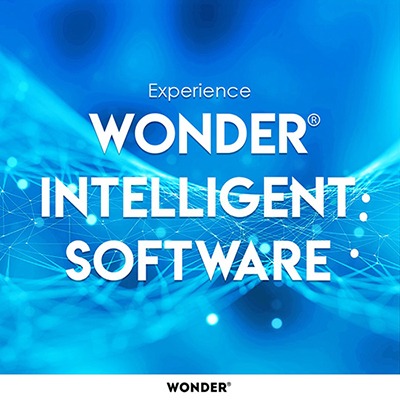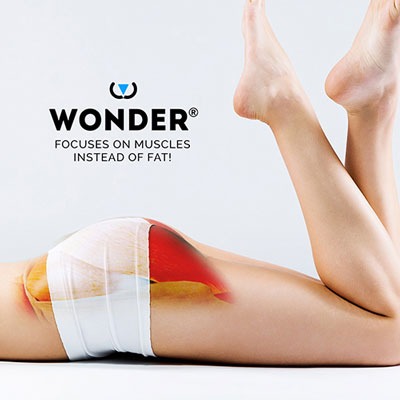 It is designed to tackle two of the most common problems: decreased muscle mass and increased body fat. Wonder is not only a non-invasive technique, but also radiation-free, without emitting heat and ions. Therefore, Wonder represents a completely safe technique that immediately gives results, in the form of an increase in muscle mass and the volume of muscle fibers.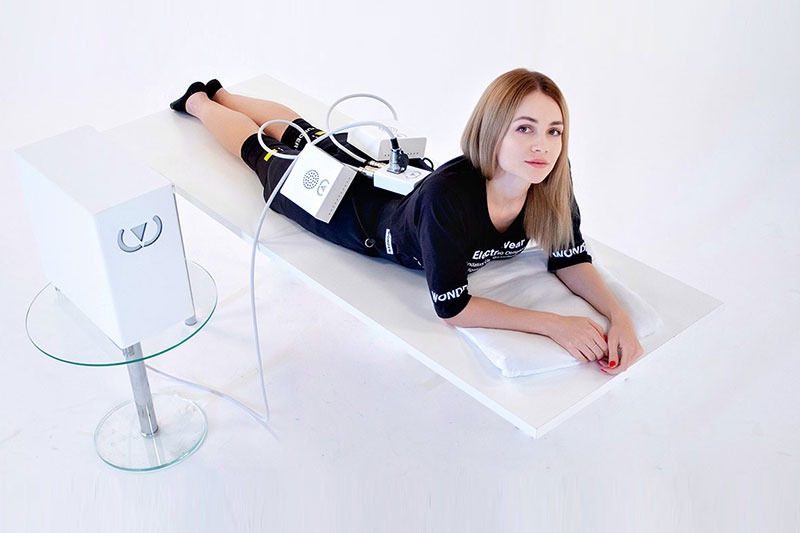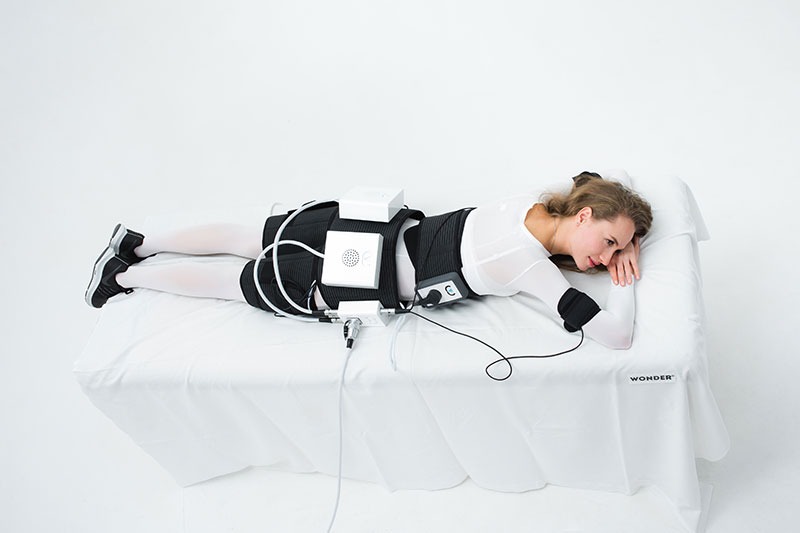 HOW WONDER WORKS
Wonder works on the muscles, so they grow faster and develop faster. This is achieved by Wonder causing approximately 52,000 muscle contractions in 25 minutes, tightening the muscles beyond any physiological norm, while affecting fat loss in the muscle area.
A unique focused and selective high-intensity electromagnetic muscle stimulation that can be applied simultaneously to six muscle zones: abdominal muscles, buttock muscles, arm muscles, lateral abdominal muscles, quadriceps and rear lodge. After only a few trainings, the size of the gluteal and abdominal muscles as well as the muscles of the arms and legs increases rapidly.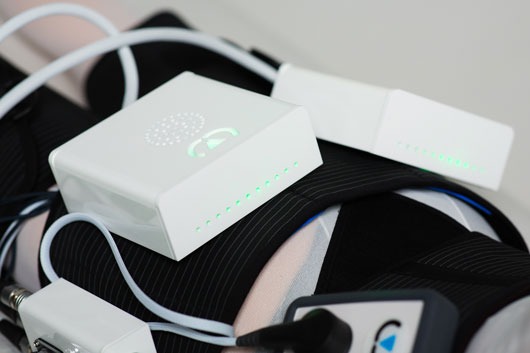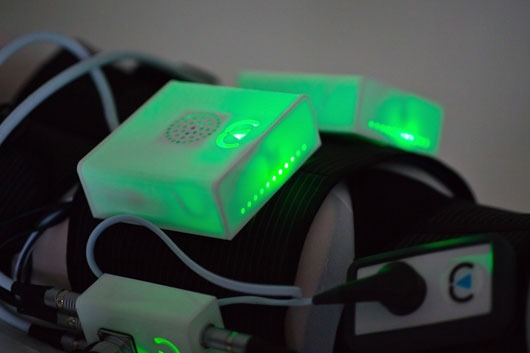 FASTER RESULTS. GREATER EFFICIENCY. FOR EVERYBODY.
One treatment session lasts 25 minutes, without downtime. Only two treatments a week are enough to achieve perfect results.
Loss of volume, increase in strength and improved appearance of the skin will be visible after four to six weeks depending on the physical condition at the beginning of the treatment and the diet.
The Wonder body contouring treatment is suitable for all body types. The treatment has great success with individuals in reducing excess weight, building muscle, improving movement and relieving pain.
In just 20 minutes you can change your life.
You can find more detailed information about treatments, prices and other information that can further clarify what Wonder technology is on the website:
www.wonder-serbia.rs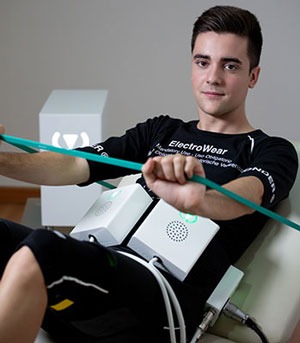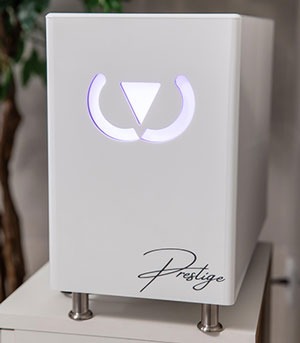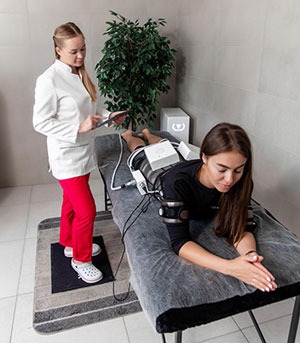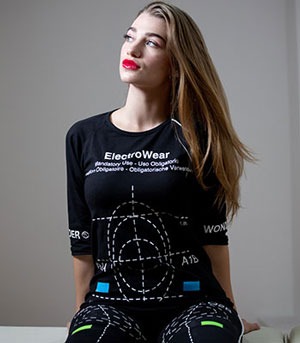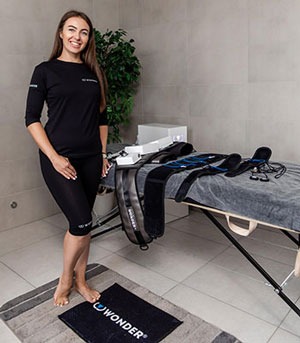 In the following pictures you can see the results you can achieve with the Wonder treatment.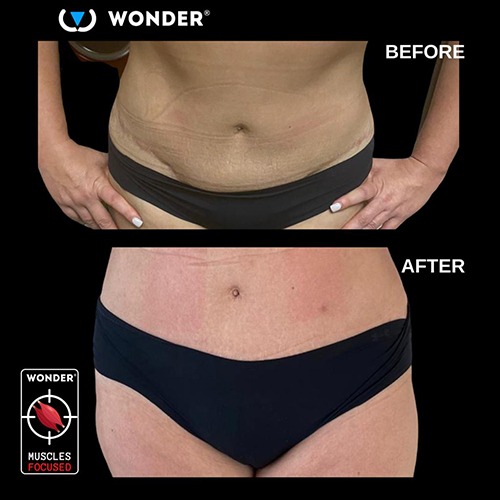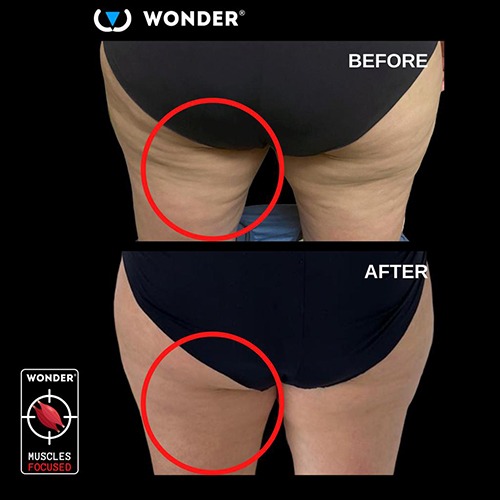 ---
SALE OF WONDER PRESTIGE APPLIANCES
A new service that we can offer you is the sale of Wonder Prestige appliances. If you are interested in more detailed information regarding the purchase and ordering of the Wonder Prestige device, you can contact us by email: sales.serbia@wonder-world.clinic
You can see more details on the website www.wonder.clinic
The new Wonder Prestige is the undisputed world leader in body shaping:
- The first and only one that combines electromagnetic and neuromuscular emissions
- It affects 6 to 7 muscle groups at the same time
- Possible use by 4 users at the same time
- The depth is 16cms
- The results are already visible after 2 weeks
- Unique SuperMan and SuperWoman programs
Discover a new beauty trend: lose weight and grow muscles in less time.